After you've signed into the app, tap the pencil icon to Edit or Add a Category. Then tap on the plus sign.
If you've tapped on "Add Category", you will see this screen: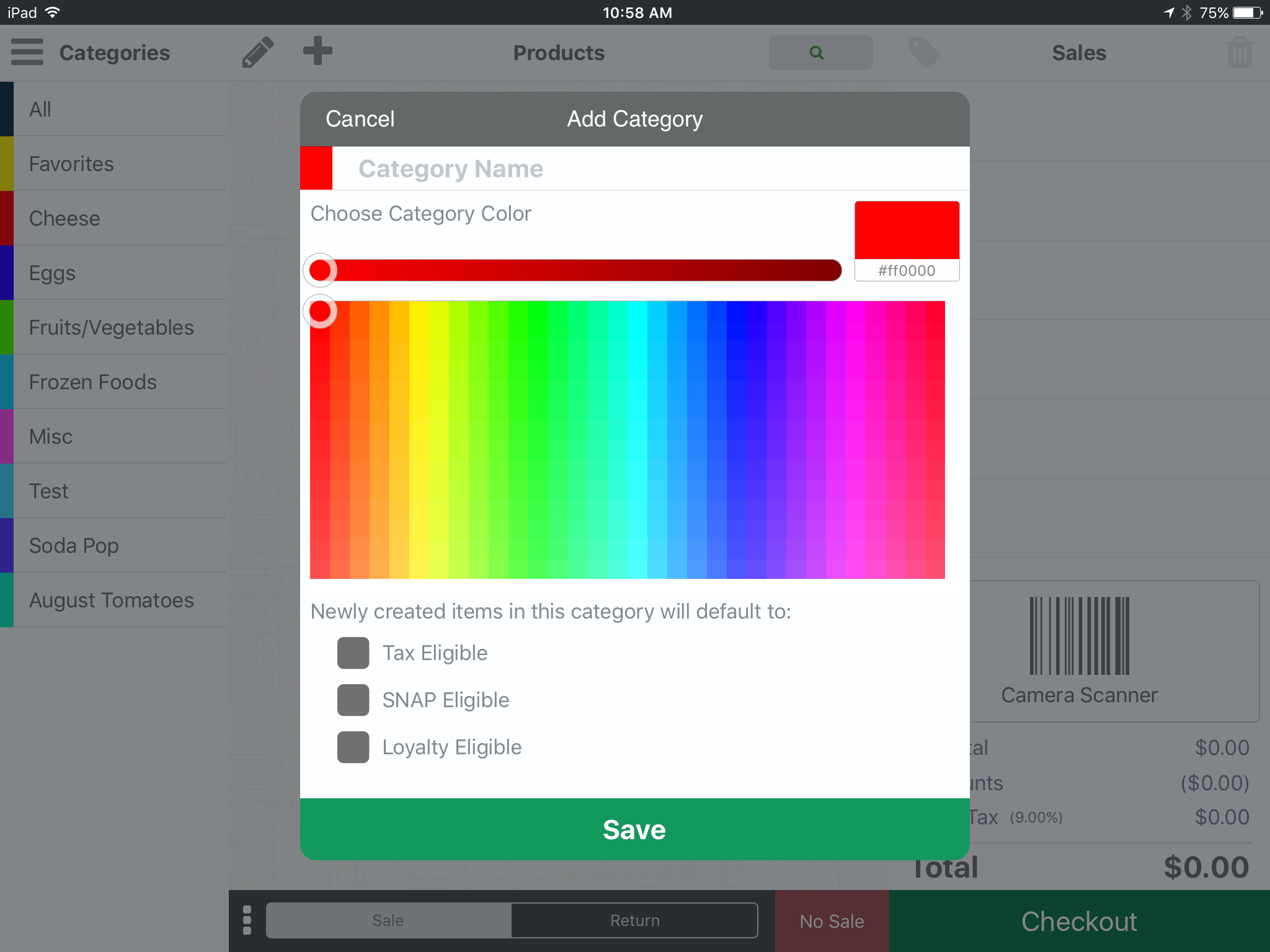 Choose a Category name. Tap "Category Name" to input category name information.
Choose a Category Color. Use the color slider and palette selection box to choose a color that will be unique to this Category.
Choose the Eligible Status for this Category. If the items in this category are tax eligible, SNAP eligible, or eligible for a double benefits program referred to here as a "Loyalty" program, then check the boxes provided.
Click Save to save your new category.
You will now see this category appear on your main register screen.